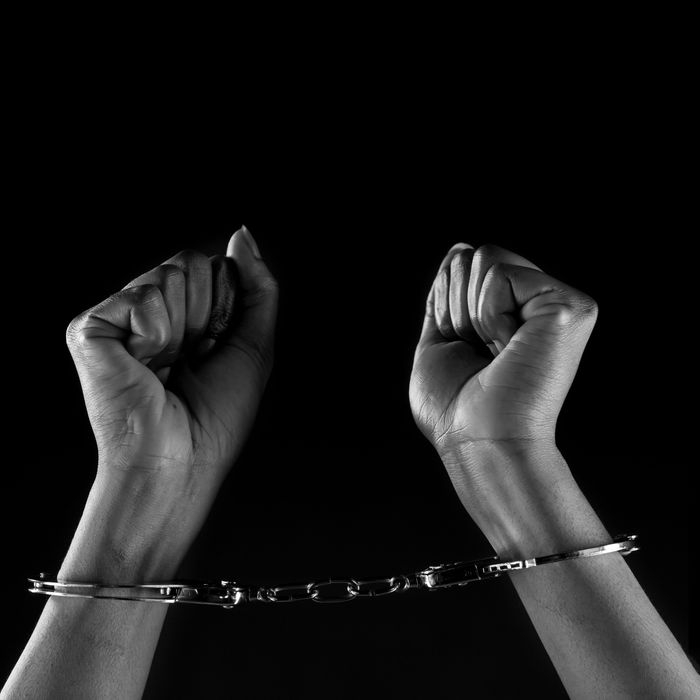 Photo: Juanmonino/Getty Images
When schools across the country canceled in-person classes amid the coronavirus outbreak this spring, student participation plummeted. Some students — in particular, those from low-income families — lacked adequate access to computers and Wi-Fi to complete their online coursework. Children with disabilities, who often require more in-person support, also struggled to adjust to the abrupt transition to remote learning. But participation issues were widespread: In early April, per the New York Times, teachers in districts across the country were reporting that fewer than half of their students were routinely participating in virtual learning.
Yet despite how common school-participation issues have been amid the pandemic, not all cases have been treated with leniency. ProPublica reports that in mid-May, a Michigan judge found a 15-year-old Black student guilty of "failure to submit any schoolwork and getting up for school," and sent her to juvenile detention.
Per Judge Mary Ellen Brennan's ruling, the severe sentence was warranted because the student, Grace — who attends a predominately white school — was on probation for fighting with her mom and stealing another student's cell phone. Failing to complete her coursework, the judge ruled, was a direct violation of Grace's probation. At the sentencing, Brennan described Grace as a "threat to (the) community," and ordered that she be sent to Children's Village, a 216-occupancy youth detention center. She has been in custody since May 14, when she was removed from the courtroom in handcuffs. In early September, there will be a hearing to review the case.
Nearly everyone else involved — Grace's mother, Charisse, as well as the local legal and education communities — see the punishment as excessive, especially amid a pandemic that has ravaged prisons and detention centers. According to Charisse, while Grace rarely missed school, her ADHD and mood disorders make it difficult for her to stay focused; on top of that, under remote learning, Grace lost the additional support provided to her under her Individualized Education Plan. At the end of April, Grace told her caseworker, Rachel Giroux, that she was suffering from anxiety and forgetfulness due to feeling overwhelmed. Eventually, Giroux filed a violation of probation against Grace after learning that she had fallen asleep after one of their check-ins.
According to ProPublica, Giroux filed the violation before reaching out to Grace's teacher, Katherine Tarpeh, to confirm that Grace was failing to meet expectations. Tarpeh later said Grace was "not out of alignment with most of my other students" — or, for that matter, with students across the country. Grace "has a strong desire to do well," Tarpeh continued, and "is trying to get to the other side of a steep learning curve mountain, and we have a plan for her to get there."
Some have remarked that the judge's ruling proves that, even amid a pandemic that has claimed nearly 140,000 lives Stateside and has ground many aspects of life to a halt, the school-to-prison pipeline is alive and well for Black students. According to the Sentencing Project, Black youth in Michigan are incarcerated more than four times as often as their white peers. Additionally, in mid-March, Governor Gretchen Whitmer issued an executive order discouraging the confinement of young people, unless a judge believed the juvenile to pose a "substantial and immediate safety risk to others."
"This is too harsh of a sentence for a kid who didn't do their homework," Terri Gilbert, a former supervisor for juvenile justice programming in Michigan, told ProPublica. "There is so much research that points to the fact that this is not the right response for this crime … Teenage girls act out. They get mouthy. They get into fights with their mothers. They don't want to get up until noon. This is normal stuff."
To Charisse, who has counted each day that she and Grace have been apart, the punishment "just doesn't make any sense. Every day I go to bed thinking, and wake up thinking, How is this a better situation for her?"